Chef Joey Galeano, Executive Chef at Delta Oil Company and Chef Joey's Premium Edibles has three tips for cooking with FECO. In this video (and written version below), Chef Joey shows you how to use these tips in three different dishes. These dishes are delicious by themselves, but they can also be combined to make an incredible meal.
The dishes are:
Coleslaw
Black Truffle Mac 'n Cheese
Blackened Bison Sliders
Before you begin, stop by your local dispensary and pick up some Delta Oil Co. Full Extract Cannabis Oil (FECO). Delta Oil Co.'s FECO is strain-specific. Today we are using Blue Dream and GG#4.
Tip #1 - Carrier Oils (Demo: Coleslaw)
BONUS TIP: Before dispensing FECO from the syringe, run the syringe under hot water for about a minute to warm the FECO and make it easier to dispense.
Our first tip for cooking with FECO is to incorporate it into a carrier oil. Cannabis infused oils allow you to disperse the FECO evenly throughout the entire recipe for consistent dosing across servings. Using this tip you can make a batch of homemade cannabis oil ahead of time like we have described in a previous post (How to Make Cannabis Coconut Oil), or as Chef Joey demonstrates in today's video, you can make it on the fly each time you cook.
For today's recipe, we are using olive oil because the flavor goes well with mayonnaise, a primary component in our coleslaw recipe. To incorporate the FECO into the olive oil, heat two tablespoons of olive oil in a pan over medium heat (don't let it get too hot), squeeze in your warmed FECO, and mixed it gently but thoroughly until it is evenly distributed throughout the oil.
To make coleslaw, mix the infused oil with the mayonnaise component of any coleslaw recipe, and stir until it's completely incorporated. Then proceed with the recipe steps using your infused mayo instead of normal mayo. In the video demonstration, Chef Joey mixes the mayo with sour cream, apple cider vinegar, salt, pepper and blue cheese. He mixes it up well with his hands hands, and it's ready to go!
---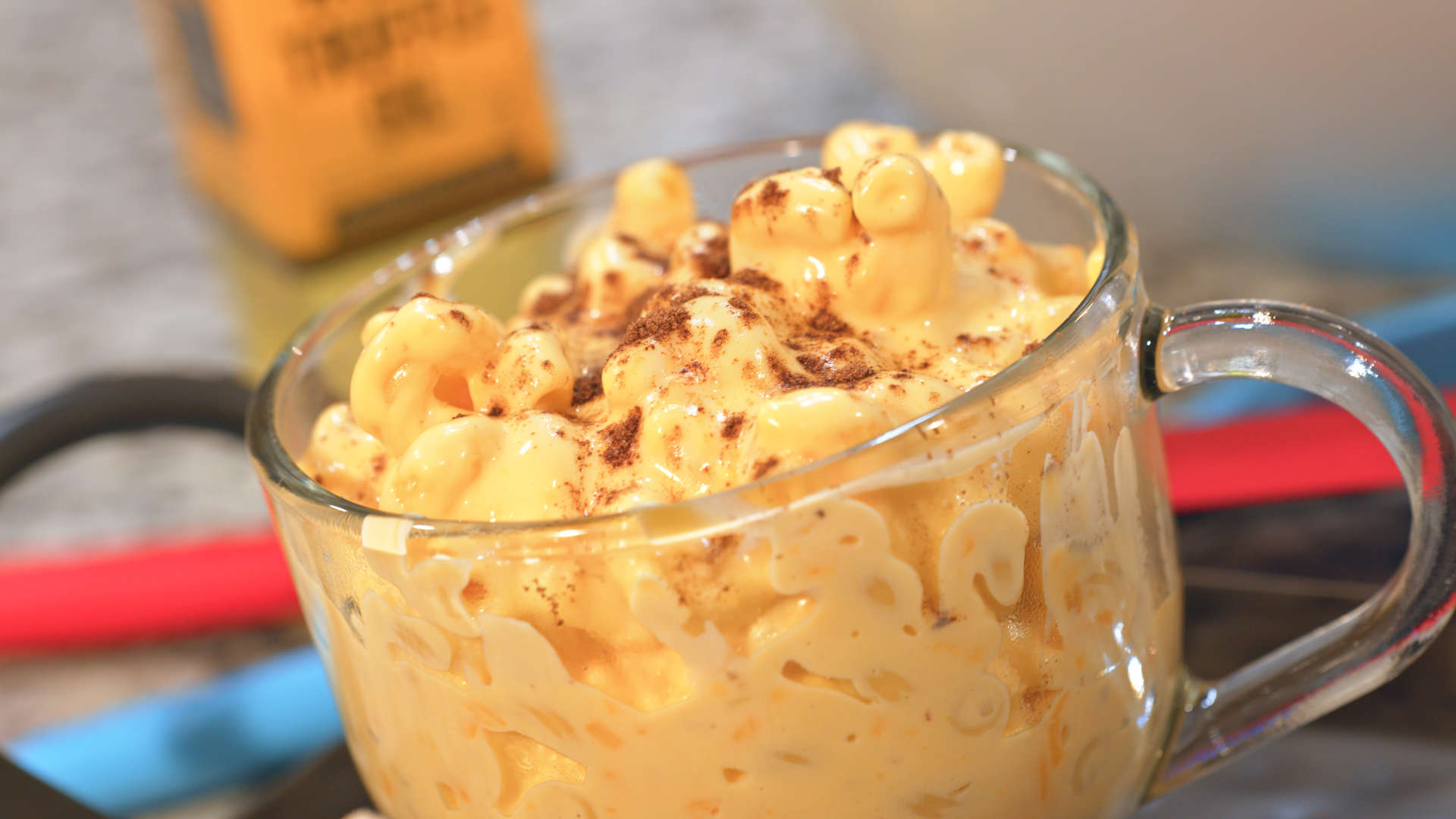 Tip #2 - Sauces (Demo: Black Truffle Mac 'n Cheese )
Our second tip for cooking with FECO is to simply add it to a sauce. The base of most sauces will typically start with butter or oil, and both of these ingredients work well as carriers for infusing cannabis oil.
In the video demonstration, Chef Joey's shows you how to cook black truffle mac and cheese. Start by melting butter in a pan, and then add fresh garlic and a little bit of salt to the melted butter and continue cooking on medium heat. After a couple of minutes, add warmed FECO and stir thoroughly to evenly incoporate the FECO into the melted butter. Once mixed, whisk in a little bit of flour to create a roux – the thickening agent for the sauce. Reduce your heat to medium-low and let that cook for a minute or two.
Next, warm some milk and heavy cream, add it to the roux, and mix well for a smooth and creamy sauce. Continue heating the creamy sauce on medium heat. When it looks like it is almost ready to boil, it is time to add the cheeses. In the video demonstration Chef Joey uses Yellow American Cheese, Boursin Cheese, Cheddar Cheese and seriously Sharp Cheddar Cheese. Mix in your cheeses one at the time. Don't do it all at once or it may result in lumpy mac and cheese. Slowly mix the cheeses until they are all thoroughly distributed into the sauce and you'll have a nice and smooth cheese sauce. Finally, whisk in a bit of black truffle oil, and then pour the cheese sauce over the cooked pasta. Mix until the pasta is coated. Serve warm with a dusting of grated or shaved black truffle. Yummy, gooey and delicious!
---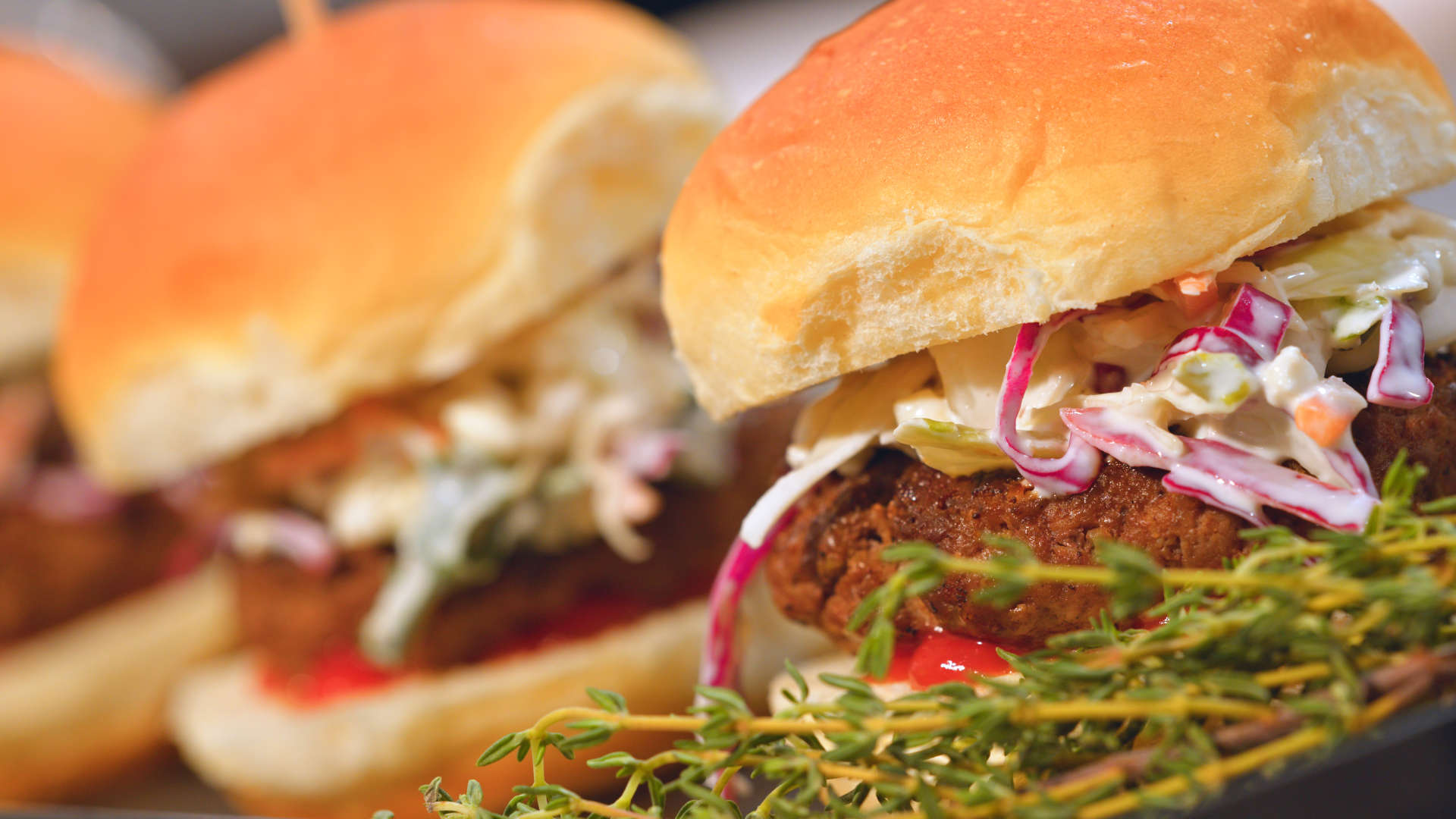 Tip #3 - Ground Meat (Demo: Blacked Bison Sliders)
Our third tip for cooking with FECO is to mix it with a ground meat (not directly; continue reading for the technique). Mixing FECO with ground meat is another way we can evenly distribute the dosage across servings, which, as you can probably tell by now, is an important technique when cooking with FECO.
In the video demonstration, Chef Joey is making blackened bison sliders for the main course. Infusing this dish is quite easy. Start by warming two tablespoons of olive oil in a pan over medium heat. Then add a little bit of fresh onion and garlic, and cook for a minute or two. Add your FECO (don't forget to warm it by using the bonus tip shown above), stir thoroughly, and set aside the infused oil mixture. Let it cool for at least a minute or two, and then add it to a large bowl containing your ground bison. Make Joey proud and get your hands in there and mix your ground bison and garlic oil mix well. Do this for two or three minutes to ensure the FECO is evenly distributed throughout the ground meat. Feel free to wear latex gloves for this part if you like.
Form the ground meat into balls. Warm your cast iron skillet to a medium high heat. Place your burgers in one at a time, press them down, and cook for 60-90 seconds on each side (or longer if desired). Once cooked, remove from pan, and let them rest for a minute or two. To assemble the sliders, put a little ketchup on a slider bun, add the bison patty, and finish with your choice of toppings (Joey recommends using the coleslaw from Tip #1 as your topping). Add a toothpick to keep the sliders together, serve with a side of the Black Truffle Mac 'n Cheese from Tip #2, and enjoy!